Your Bike Repair Experts
Our bike techs can service all types of bikes: mountain, commuter or high-performance road. When you bring your bicycle to us for maintenance or repair, our friendly, professionally trained technicians will assess your bike's needs. Whether your bike is in need of a minor adjustment or a major overhaul, we promise that your ride is in good hands.
Not sure if your bike needs work? Bring it in for a free inspection. We'll look it over, and help you decide on the best package to get your ride rolling smoothly.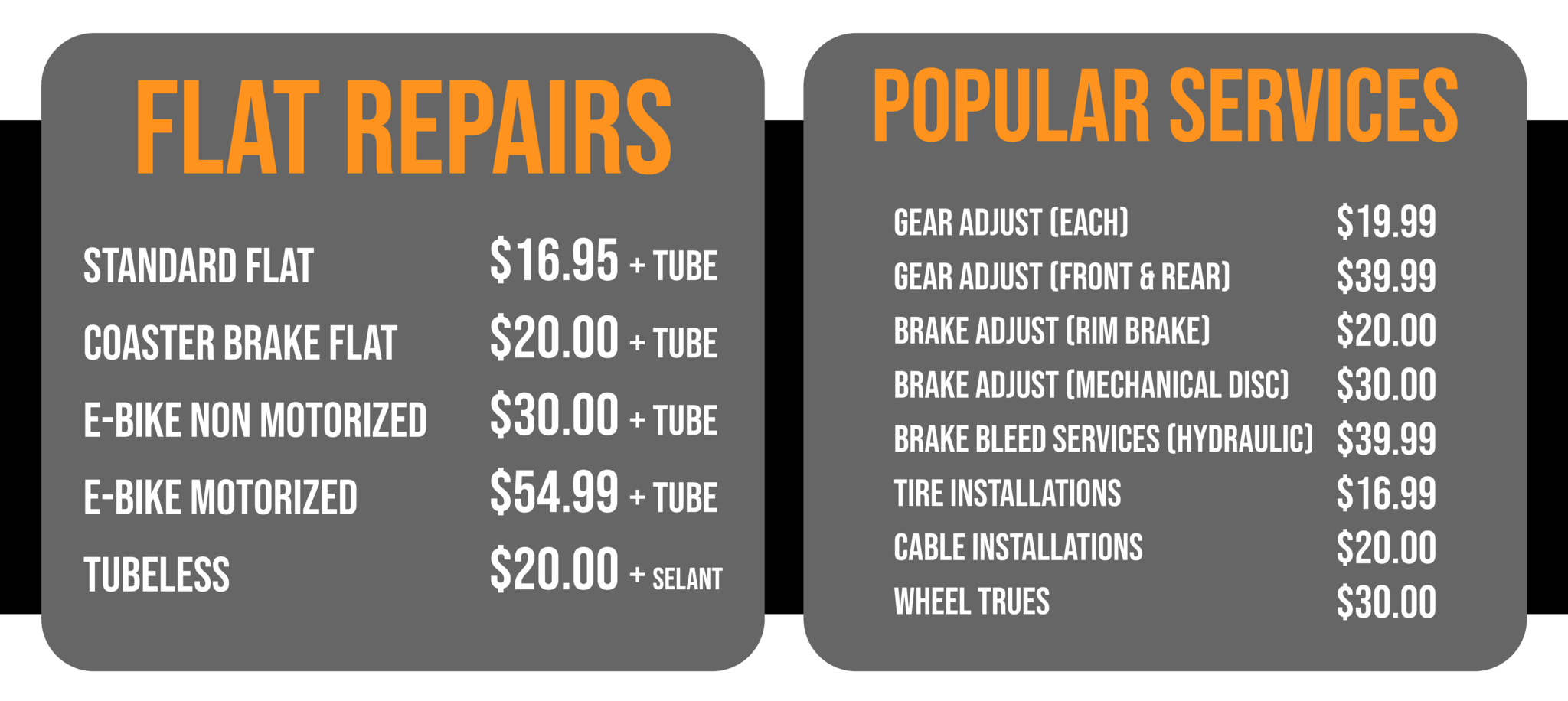 Have a question for our mechanics?

Bike doesn't ride so smooth anymore? Give us a description of your issue, and our mechanics will get back to you with a possible solution.